The 2019-2021 AASH Board will be elected April 27 at the National Conference in New Orleans. The slate to be presented to the voting delegates is
AASH PRESENTS BOARD SLATE FOR 2019-2021
Roselie Bellanca Posselius, President, Grosse Pointe Farms, MI 
Grosse Pointe 1973/Bloomfield Hills 1977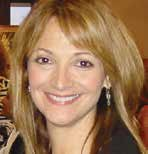 An alumna of the Sacred Heart in both Grosse Pointe (1973) and Bloomfield Hills (1977), Roselie
Bellanca Posselius has had the unusual job of building and activating consensus among two alum groups,
from ASH and Grosse Pointe Academy. She organizes congés and history days for students, continues as
president of its alumnae/i board and at graduation welcomes new graduates into their alumni association.
Roselie ranks her Sacred Heart experience among the greatest blessings of her life. It was of utmost
importance to her parents, she notes, that they provide her a Sacred Heart education. "It has provided me
with very clear and simple guidelines that offer endless possibilities for living a meaningful life," she says.
"I have felt valued and supported by countless role models." She is excited to take on the role of AASH
president and continue the modernization begun in the current biennium. "I am revitalized, inspired 
and always aware of God's love for us through AASH," she says. As President, Roselie hopes "to let 
my fellow alums, young and old, know that we are needed more than ever to carry our timeless mission
into the future."
Rhonda Raffi Meegan, Vice President, Silver Spring, MD
Newton Country Day 1971/Newton College 1975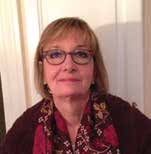 Rhonda has served the AASH membership at various times as Eastern Regional Director, Recording
Secretary, AASH Representative for Newton College and as AASH Representative for the Boston
Alumnae Association of the Sacred Heart. She served as a Director of the BAASH and carried the Sacred
Heart torch as a Director of the Boston College Alumni Association. She recently was elected to
the AMASC Board as North American liaison. Her local activism on behalf of her Sacred Heart schools
includes serving as founding member and Board Secretary of the Greater DC Area AASH and chairing
a Boston AASH "Friend Raiser" event. Rhonda also was a member of the Boston AASH National
Conference planning committee. For 10 years Rhonda has served on the Board of Jazz'd4Life, a U.S.
and international philanthropy focused on quality of life issues confronting marginalized populations.
At various periods, her experience included associations with a pioneer in nutritional supplements, an
enterprise involved in developing energy conversion technologies essential to renewable energy industries
and a laboratory studying various technologies applicable to aviation and aeronautics.
Kate Devers Sawyer, Treasurer, Los Angeles, CA
91st Street 1986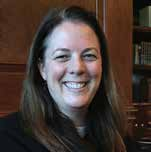 Kate Devers Sawyer has served as Western Regional Director and, this biennium, as Treasurer. She
says, "AASH is making new friends that I have known my whole life." She attended the 2012 Western
Regional Conference in Seattle, the 2013 National Conference in Omaha, the 2014 AMASC Congress in
Scottsdale, the 2015 National Conference in Boston, the 2017 National Conference in San Francisco and
the 2018 AMASC Congress in Mexico. At home in Los Angeles, Kate has served as Member of the
AASHLA Board since its reactivation in 2006. She's been the AASH Representative for various biennia
and held the positions of Recording Secretary, Corresponding Secretary, Vice President and, from 2011 to
2013, President. She served AASHLA as the Tour Chair for AASH National Conference in 2009.
Kate's been a Big Sister with the Catholic Big Brothers and Sisters Community for more than a decade.
She has been Captain of the American Cancer Society Relay for life Team for five years.
Stephanie Chaczyk Recording Secretary, Sterling Heights, MI
Bloomfield Hills 2007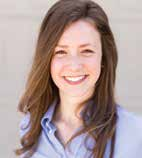 Michigan State graduate and "Spirited Detroiter," Stephanie Chaczyk majored in nutritional science.
She continued at Wayne State University, studying urban planning, and learned the basics of small
business administration as a back office every woman to a pediatric practice. Stephanie is now proudly
employed in business development with an enterprise in business since 1908. Stephanie has remained
active with Project Term, Bloomfield Hills' experiential learning initiative, which sent Upper School
students to South America in 2018 to participate with Ekoamazon, a program which connects rural
Peruvians to vital educational opportunities. She also participates in Community in Action Day, when
every student is presented the opportunity to see hands on service as a way of life. As illustrated by her
continuing, granular service at alumni events, leading by example is critical to Stephanie. Accordingly,
anticipating her role with the AASH Board, she says, "I'm excited to be a part of this community,
continue tradition, and keep the integrity of the mission strong."
Linzee Evans Lagrange, Corresponding Secretary, Grand Coteau, LA
Grand Coteau 1979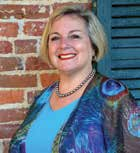 Linzee Lagrange is an active social media poster in her job in Grand Coteau, Louisiana as Director of
Alumnae/i for the Schools of the Sacred Heart. As such, she is a natural fit for the position of AASH
Corresponding Secretary. Social media, she says, "is a great tool to reconnect with alumnae/i
throughout the world," adding "[it's] also very helpful with spreading the word" among a busy, busy
audience. That urge to connect makes social media more than just a way to alert alums about upcoming
events, Linzee says. "Through social media, I have reconnected with so many alumnae around the
world. It makes me happy that I can share current activities with them, which brings back memories
of their time spent at Sacred Heart." A graduate of the University of Louisiana at Lafayette, Linzee
spent most of her career in the Louisiana oilfields, while remaining very active with the ASH Alumnae
Board. " One of her favorite occasions is Alumnae Weekend, when alums come back to Grand Coteau,
maybe for the first time in many years. "I love to share in their happiness of just being back on our
beautiful, holy campus," Linzee says. 
Christine Ahern, Central Regional Director, Chicago, IL
Sheridan Road 2002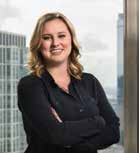 Christine Ahern is the 2017 winner of AASH's Maryliz deVito Lincoln Generosity and Service Award.
She is a past president of Sheridan Road's Alumni Association and remains an active ex-officio member
"providing exceptional input," according to current officers. In these capacities, she has prioritized
outreach to younger alumni and been successful in increasing their involvement in the Sheridan Road
community. Of her nomination for Central Regional Director, she says "I'm looking forward to bringing
alums from the Central Region together … to spark new friendships and connect with fellow alums
by sharing their [Sacred Heart] experiences." Christine has headed her association's Committee for
Service, acting as liaison to various constituent service organizations. She also assists in fundraising for
pediatric cancer research and event planning for patients and their families through the Bear Necessities
Pediatric Cancer Foundation. She serves as a director on the board of the Junior League of Chicago.
Maria Asteinza, Eastern Regional Director, Forest Hills, NY
91st Street 1985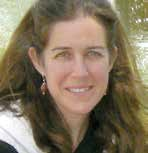 91st Street's Maria Asteinza has been its representative to AASH since 2015. She has been a regular
attendee at National Conferences and AMASC congresses. She is committed "to paying back for all
that her Sacred Heart education gave to her." Following her education at Williams College, Maria has
been involved in an eclectic array of enterprises in education and the arts, including New York's Alliance
for the Arts and CBS Sports' 1992 Winter Olympics advance and broadcast teams. Beyond the Sacred
Heart orbit, but within its Goals, Maria's community contributions have included service as a Reach the
World Advisory Board Member, mentoring a non-profit on the use of technology to bring the world into
under served New York public schools. For two decades she has assisted preservationist organizations,
the Dyckman Farmhouse Museum and the King Manor Museum. "It is an honor to serve on the AASH
board," Maria says. "I attended my first AASH conference in 2009 and, over the last decade, have
established bonds with Sacred Heart alumnae from all over the world. I look forward to strengthening
these bonds and forging new ones." 
Patricia Murret, Southern Regional Director, New Orleans, LA
ASH New Orleans 1988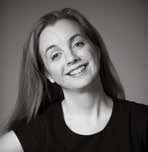 Patricia's classmates emphasize her reverence for ASH, a place she calls a "House of Love," where she 
learned to "lead with conscience and faith." They laud her, also, for her volunteering spirit and reliable
attendance at her association's events. Patricia attended Georgetown University and then devoted 11 years
as a consultant in labor-management relations before beginning graduate studies at the University of
Maryland, College Park. While working toward a journalism degree, she was a regular freelance reporter
for numerous outlets, including the Washington Post, and published routinely for the Merrill College of
Journalism's Capital News Service. After obtaining her degree, she continued as a regular contributor to
publications of the Washington Post Company and other notable national and local news outlets. Since
returning to New Orleans, Patricia served three years in the University of New Orleans' Public Relations
Department before joining Loyola University in 2015. There, she represents Loyola before numerous
public constituencies and serves on the university's Emergency Response Team and Community
Engagement Task Force.
 
Marcia Tufarolo, Western, Regional Director, Seattle, WA
Forest Ridge 1973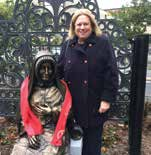 Marcia Tufarolo is National President of the American Singles Golf Association, overseeing about 40
chapters throughout the U.S. She is lauded as an outstanding mentor and tutor of enrollees in Year Up,
an innovative program giving urban young adults increased opportunities to succeed in college and real
careers. She also is active in her Seattle parish. Twice a member of the Forest Ridge Alumnae Board,
she became her Class Agent, working to maintain class members' contact with the school and among
themselves, and has been active in reunion coordination and fundraising. Her attendance at the AASH
National Conference in 2017 induced her to serve since then as Forest Ridge AASH representative. "As
I begin my work with the AASH Board", Marcy says, "I am looking forward to networking with Sacred
Heart alumnae and alumni groups. We continue our journeys with fun, adventure and purpose as we live 
the Sacred Heart values and share our common backgrounds and affiliations."
Deborah Newhouse Dunham, AASH Ambassador, Annandale, VA (Presidential Appointment)
Grand Coteau '62/Duchesne-Houston '70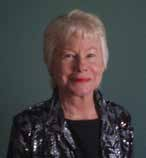 For decades, the late Ester Kmetty was an informal resource to AASH and AMASC as a known 
contact with Sacred Heart friends overseas. With Ester's passing, the Board is again acknowledging
the Cor Unum winner's contribution by formalizing the liaison role she played in the new position
of  "AASH Ambassador." Current Southern Regional Director Deb Dunham has agreed to accept an
interim Presidential appointment as Ambassador and non-voting member of the Board. Currently,
the Board anticipates asking for a membership vote formally creating the position as a full, voting
member at the 2021 National Conference. Deb Dunham is well suited to serve as Ambassador to
AMASC and AASH members as well. "The importance of the AASH is to keep the Sacred Heart
connections alive and current," she said. Through the years she has had a variety of professions which
allowed her to serve on international, national and community boards of directors. "My parents
wanted me to have the best education Houston offered," Deb said. "The Sacred Heart is still my moral
compass and a large part of who I am, for which I am grateful and lucky!"