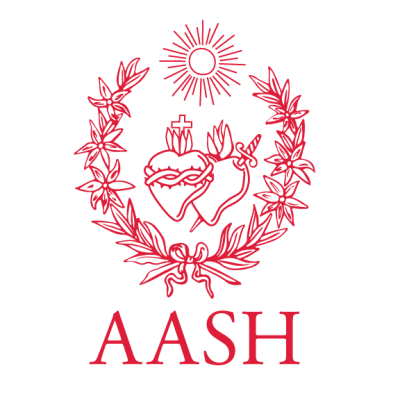 To download AASH's 501(c)(3) certification from the IRS, please click HERE.
For suggested language for making a bequest to AASH, click HERE.
The Associated Alumnae and Alumni of the Sacred Heart (AASH) was created as a way to unite all children of the Sacred Heart, and to further the work of the Religious of the Society of the Sacred Heart (RSCJs).
Sarah Chambers Polk, a Maryville College alumna, developed the idea of a group of alumnae from every school in the country in 1930. Fittingly, she was elected the new association's first president at its inaugural meeting in 1933 in Saint Louis, Missouri.
Nearly 80 years later, AASH is comprised of more than 40,000 women and men educated in Sacred Heart schools and divided among 45 member associations located in 26 states and British Columbia.
The AASH National Office mailing address is
PO Box 411821
St. Louis, MO 63141-1821
phone: (314) 569-3948
email: NationalOffice@aash.org
The AASH National Office physical address at Villa Duchesne is
801 S. Spoede Road
St. Louis, MO 63131-2699