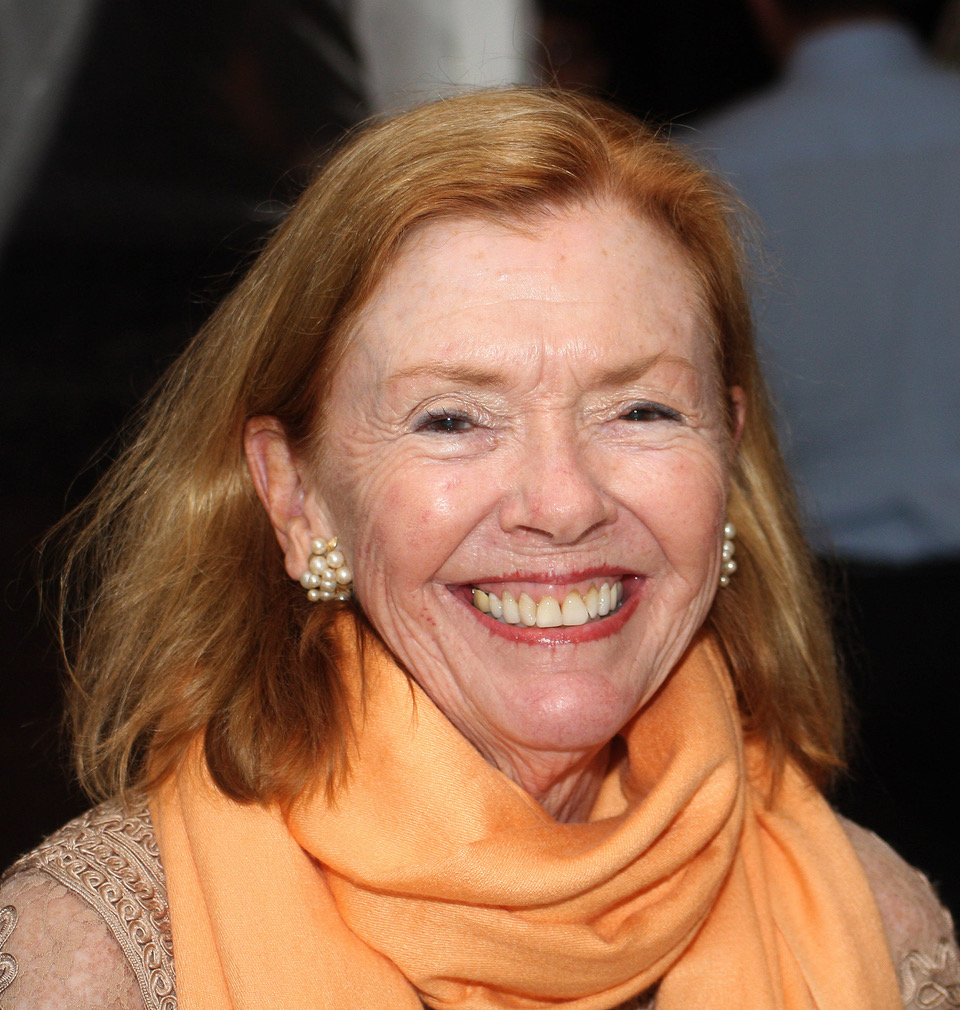 Susan Bell Trowbridge, Woodlands Academy of the Sacred Heart, Lake Forest, Illinois '59, Newton College of the Sacred Heart '63, left this life after a short illness on July 4th in Pennington, New Jersey. Suzy was adored by her husband of 53 years, James W. Trowbridge, and devoted to their four sons, Jamie (Shannon O'Neil), Jeb (Ali McClellan), Mark (Sylmarie Sasso), and Matthew (Suzanne Cunningham) and nine grandchildren, Annabelle, Luke, Lillias, Lilly, Jack, Kate, Beatrice, Calvin and Webster, as well as her extended Bell family, and countless friends.
Born and raised in Winnetka, Illinois, Suzy and Jimmy, an executive with the Ford Foundation/International, married on April 1, 1967 and embarked on an adventurous life that included posts in Jamaica, Mexico, Peru, Washington, DC, and Princeton. Visitors to their homes were warmly welcomed, given personal, guided tours of their vibrant communities, and introduced to many of their friends.
To anyone who had the privilege of knowing Suzy, she was upbeat and cheerful, a true friend always ready to lend support, a bouquet of fresh flowers, or a homemade casserole. Life was an adventure that she embraced whole-heartedly.
After settling in Princeton, Suzy's personality was well suited to the practice of real estate. She was a free spirit who made friends easily, was known to merchants and townspeople and loved by all. Outgoing and generous of heart, she delighted in introducing people who she knew would have mutual interests. She befriended young people moving into the area and made sure they felt welcome.
An ardent fitness enthusiast, Suzy loved sports, especially tennis, (fierce at the net), skiing, biking, walking in the meadows and woods around Princeton, and visits to the New Jersey Shore. To the end of her life, Suzy enjoyed and retained her friendships with her friends from Sacred Heart at reunions as recently as 2019.
Suzy will be deeply missed by her Sacred Heart family, especially by her sisters Sallie Bell Bulley, Woodlands Academy of the Sacred Heart, 57 ', Manhattanville '61; Bonnie Bell Pacelli, Woodlands,'63, Barat College, '67; and Elizabeth Bell Riley, San Francisco College for Women, Lone Mountain '71.
Her family would appreciate any donations be made in the memory of Susan Bell Trowbridge '59 Woodlands Academy of the Sacred Heart Office of Advancement, 760 East Westleigh Road, Lake Forest, IL 60045