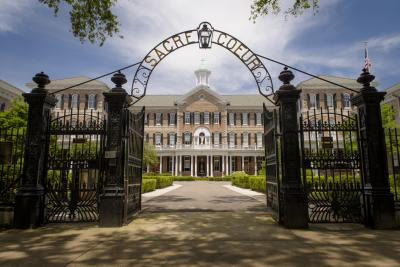 Friday, April 26, 2019 to Saturday, April 27, 2019
It's time for the 42nd AASH National Conference!
Register NOW by clicking HERE.
The National Conference will be April 26-27 at the Academy of the Sacred Heart (the Rosary) in New Orleans.
Rosary Campus 4521 St. Charles Avenue, New Orleans LA, 70115
Links to tours & attractions HERE.
Registration: $250, see www.aash.org/nationalconference to register.
Schedule
Friday April 26
10 am AASH Board Meeting
2 pm Alumnae/i directors' Meeting
4 pm History of New Orleans and the Rosary
5 pm Campus Tours
5:30 pm – 7:30 pm Shelagh O'Dwyer Cocktail Party with heavy hors d'oeuvres
Saturday April 27
9 am AASH Business Meeting (open to all)
10 am Election of 2019-2021 AASH Board
10:30 am Keynote address: Meredith Walker, co-founder of Amy Pohler's Smart Girls.
Noon Cor Unum Luncheon
3:30 PM Cor Unum Mass
5 pm Dismissal